Stephan Blaylock, Safety, UCLA
Height:
5097
Weight:
191
Hand:
878
Arm:
3148 ✅
40-yard dash:
4.75
10-Yard Split:
1.64
Bench:
21 reps ✅
3-Cone:
7.22
Shuttle:
4.46
Vertical:
31"
Broad:
9' 10"
R.A.S.:
1.77
​44 game starter
2022 All-Pac-12 Honorable Mention
2020 All-Pac-12 Honorable Mention
Career Stats
263 tackles, 8.5 TFL, 2 sacks, 3 interceptions, 8 passes defensed
Scouting Report from NFLDraftBuzz.com
​​​​​​STRENGTHS
✔ A coordinated athlete with good footwork and balance. A heady cover player with above-average · feel and anticipation in space.
✔ Can track the ball downfield and gets his head around when playing in a trail position, and Blaylock shows excellent ball skills when breaking on a route. He's a plus tackler in run support as well.
✔ Good instincts and anticipation reads and reacts with discipline. Dangerous with the ball in his hands.
✔ Alert defender for zone coverage, showing good understanding of route progressions occurring behind him and a quick burst downhill to break on underneath passes in front of him.
✔ Has a powerful punch at the line of scrimmage and can deliver it while moving his feet. Blaylock also has the powerful core and hips to stick to a receiver downfield and escort him to the sideline
✔ Tracks the ball well downfield and shows good ball skills, including the ability to go up and high-point it in contested-catch situations.​
​​​​​​WEAKNESSES
✔ Needs to develop a better understanding of route combinations and better overall vision.
✔ Isn't great in route recognition when he's facing the action, is hesitant and susceptible to double moves, and too often gets unnecessarily handsy when playing trail position
✔ Needs to tighten his angles in pursuit. Needs to show better tackling technique to consistently finish.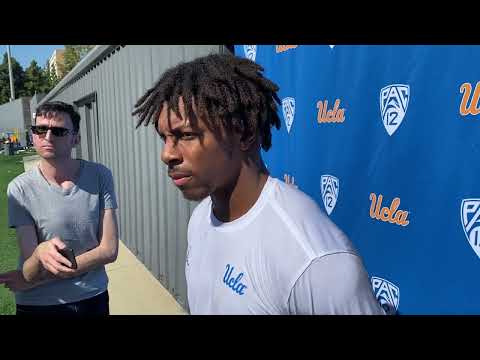 ​