Jaleel McLaughlin, Running Back, Youngstown State
Height:
5082
Weight:
192
Hand:
858
Arm:
3038
40-yard dash:
4.44 ✅
10-Yard Split:
1.60 ✅
Bench:
17 reps
3-Cone:
7.43
Shuttle:
4.30 ✅
Vertical:
31"
Broad:
9' 07"
R.A.S.:
3.90
Awards and Honors
NCAA All-Division Career Rushing Leader 👀 👀 👀
2-Time Team Captain
2022 FCS First-Team All American
2022 First-Team All-MVFC
2022 MVC Offensive Player of the Year
2021 FCS Third-Team All American
2021 First-Team All-MVFC
2020 Second-Team All-MVFC
2019 Division II First-Team All-American
2018 Division II First-Team All-American
Stats by Year
2022: 227 carries for 1588 yards and 13 touchdowns
2021: 175 carries for 1139 yards and 10 touchdowns
2020: 133 carries for 691 yards and 5 touchdowns
2019: 345 carries for 2316 yards and 33 touchdowns
2018: 378 carries for 2421 yards and 19 touchdowns
Career Totals
1250 rushing attempts for 8166 yards (6.5 ypa) and 79 touchdowns
66 receptions for 643 yards (9.7 ypr) and 5 touchdowns
30 kick returns for 453 yards (15.1 ypr)
Prospect Profile from Lance Zierlein of NFL.com
Slashing runner who relies on his burst, wiggle and speed to stack up yardage and touchdowns. McLaughlin looks to run to daylight, but he has a hard time trusting the play development if he doesn't see a clear point of entry. He has a plus burst and the speed to get past the second level or make a dash for it wide. He won't be able to handle pass protection on third downs but does have talent as a receiver out of the backfield. McLaughlin can compete for a role as a change-of-pace option for teams looking to add a dual-threat back.
Strengths:
✔ Averaged 15.8 yards per catch and seven yards per carry in 2022.
✔ Ability to dart in all directions with sudden stop and go.
✔ Uses speed and elusiveness to create yards for himself.
✔ Surprising contact balance for his size.
✔ Dangerous weapon as a receiver out of the backfield.
✔ Burst and build-up speed create chunk-play ability.
Weaknesses
✔ Doesn't always trust the blocking scheme.
✔ Needs to run with better discipline to the run track.
✔ Will struggle to break tackles on the pro level.
✔ Misses run-lane development when bouncing runs wide.
✔ Pass blocking falls well below NFL standards.
​
Draft Projection: Round 6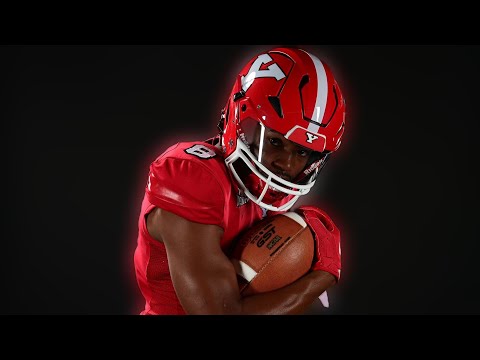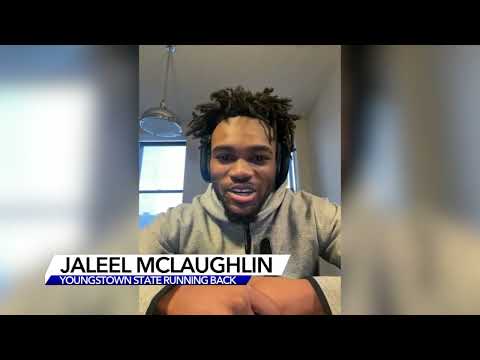 ​